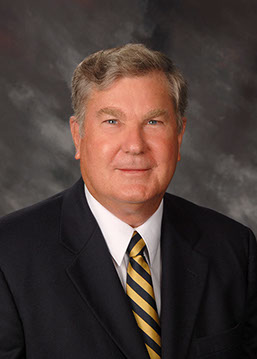 Broker/Realtor® NC & SC
910-368-1187
Contact David Stuart if you are interested in buying, selling or leasing commercial property from Wilmington, NC to Myrtle Beach, SC. He has been an active broker since 1973, lead commercial Broker for Sloane Commercial Real Estate since 2002 until joining Coldwell Banker Commercial Sun Coast Partners in January 2022.
Licensed in both Carolinas, his clients include developers of shopping centers, mixed-use communities and commercial properties.   Currently, he represents the owner of over $30 million in retail and mixed-use commercial property in Sunset Beach, NC.   Since 2004, David has been their agent responsible for leasing over 110,000 square feet of their shopping center and commercial properties and sales or development of the balance of their holdings, including the addition of two shopping centers in Shallotte, NC and Garden City, SC.
Before making his way to the South Brunswick Islands, David was Vice President-Commercial Brokerage and Leasing for TradeMark Properties Inc., the sixth largest commercial real estate company in North Carolina.   He served as the economic developer for ElectriCities of North Carolina where he initiated and supported economic development programs to market industrial sites in 31 Eastern North Carolina municipalities.  In his position as the Vice President of Marketing for Oakwood Homes Corporation he was responsible for strategic planning and all marketing functions associated with 70 sales centers and $100 million in annual revenues, and worked as the liaison for their largest and most successful marketing campaign, contracting with Richard Petty, the driver of number 43, to represent their brand on and off the track, and the sponsorship of the Oakwood Homes 500 Winston Cup Series Race at Charlotte Motor Speedway.  For 10 years prior, he directed the Management Services program at Research Triangle Institute and was lead consultant on numerous business development and site selection projects, including work with the US Treasury Department.
David has been instrumental in the growth and development of the commercial landscape in Sunset Beach and beyond, working as the Registered Agent for the developers of shopping centers, mixed-use communities and residential developments.  He is responsible for leasing over 100,000 square feet of their commercial properties and sales or development of the balance of their holdings, including road and stormwater improvements, transfer of permits and the delineation of a new Master Association.  He worked with Brunswick County and several municipalities to update their UDO's to better meet the needs of the business community.  He served as the appointed county representative on the Board of Directors for the North Carolina's Southeast Regional Economic Development Partnership, a Board of Directors member of the Realtors Commercial Alliance and as Chair of the South Brunswick Business Development Committee championing projects like the extension of Highway 31 from Horry to Brunswick County.
David has over 30 years of experience in economic development and real estate marketing as well as commercial real estate and development.  He has developed and implemented market analysis and presentation systems, created real estate web sites and is a frequent speaker on real estate marketing and technology.  David's extensive capabilities in applying new technologies to effectively market commercial properties provide a competitive advantage for buyers and sellers alike.
David earned his B.S. in Experimental Statistics and M.E. degree in Economics from North Carolina State University and is a Ph.D candidate in Business at UNC.   David is a member of the Realtors Commercial Alliance of Southeastern North Carolina, the North Carolina Association of Realtors, a member of ICSC (International Council of Shopping Centers), member of the NC Economic Developers Association,, former Board of Directors member of Southeast North Carolina's economic development partnership, the Calabash Economic Development Committee and the Brunswick County Commissioners Small Business Committee.