CarolinasCommercial, the Commercial Real Estate Team of David Stuart and Kelly Stuart with Coldwell Banker Commercial Sun Coast Partners, Specializes in Managing and Marketing Commercial, Industrial, Retail and Land and Commercial and Residential Investment Properties from Wilmington, NC to Myrtle Beach, SC.
You can view and download the online flipbook of our Summary of Services here.
---
Kelly Stuart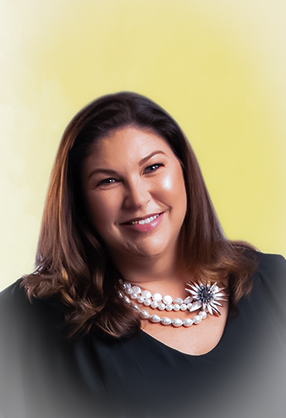 Kelly Stuart joined David as part of the CarolinasCommercial team with Intracoastal Realty Corporation in 2016. Kelly's diverse background of marketing, communications, public relations and lead generation provides an excellent foundation to help clients position their properties for maximum exposure.
Kelly started her career in Raleigh as a consultant to the newly formed regional economic development marketing groups in North Carolina, helping them design and execute a program of work that would equally represent multiple counties with varying needs and resources. Through the regional partnerships she set up marketing programs, developed client materials and provided training for 33 county development organizations in the state. Kelly has served as Deputy Director of Development for the North Carolina Global TransPark, Project Manager for Northern Kentucky Tri-ED in the Cincinnati metro area, Director of Product Marketing for Martinsville-Henry County Economic Development in Virginia, Vice President of Client Development for North Carolina's Piedmont Triad Partnership, Director of Recruitment for Myrtle Beach Regional Economic Development and Assistant Director for Brunswick County Economic Development.
As Manager of Coastal Development for a regional builder and developer in Sunset Beach, she was project manager for design, development and construction of commercial office buildings and residential homes developments. She was directly responsible for all permitting and governmental relations, working with town, county and state officials to ensure compliance and approvals during the development process.
As a native of North Carolina, and a longtime resident of Shallotte, she is excited about the opportunity to utilize the experience gained in economic development and allow her to further contribute to the exciting growth and development of the South Brunswick Islands.  Kelly is a CCIM Candidate, 2021 President Elect of the Realtors Commercial Alliance of Southeast NC (RCA), sits on the NC REALTORS® Economic Development Committee, Cape Fear Commercial Real Estate for Women (CREW), the North Carolina Economic Developer's Association (NCEDA), the International Council of Shopping Centers, former Brunswick County Chamber of Commerce Board of Directors and is Past Chair of the South Brunswick Islands Business Development Committee.
Kelly was just honored as the Realtors Commercial Alliance of Southeast North Carolina Member of the Year for 2019 at the same time her father and business partner, David Stuart, was awarded the Lifetime Achievement Award in Commercial Real Estate. She was featured on the cover of the May 2020 NC REALTORS® Insight Magazine for their focus on Women in Commercial Real Estate and was a top five finalist in the Business category for the Greater Wilmington Business Journal 2020 Women to Watch.
---
David Stuart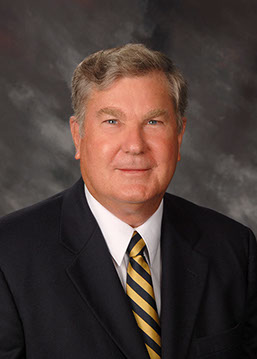 Contact David Stuart if you are interested in buying, selling or leasing commercial property from Wilmington, NC to Myrtle Beach, SC. He has been an active broker since 1973, lead commercial Broker for Sloane Commercial Real Estate since 2002 until joining Intracoastal Realty in March 2020.
Licensed in both Carolinas, his clients include developers of shopping centers, mixed-use communities and commercial properties.   Currently, he represents the owner of over $30 million in retail and mixed-use commercial property in Sunset Beach, NC.   Since 2004, David has been their agent responsible for leasing over 110,000 square feet of their shopping center and commercial properties and sales or development of the balance of their holdings.
Prior to joining Intracoastal Realty, David was Vice President-Commercial Brokerage and Leasing for TradeMark Properties Inc., the sixth largest commercial real estate company in North Carolina. David has over 30 years of experience in economic development and real estate marketing as well as commercial real estate and development.  He has developed and implemented market analysis and presentation systems, created real estate web sites and is a frequent speaker on real estate marketing and technology.  David's extensive capabilities in applying new technologies to effectively market commercial properties provide a competitive advantage for buyers and sellers alike.
David earned his B.S. in Experimental Statistics and M.E. degree in Economics from North Carolina State University and is a Ph.D candidate in Business at UNC.   David is a member of the Realtors Commercial Alliance of Southeastern North Carolina, the North Carolina Association of Realtors, a member of ICSC (International Council of Shopping Centers), member of the NC Economic Developers Association,, former Board of Directors member of Southeast North Carolina's economic development partnership, the Calabash Economic Development Committee and the Brunswick County Commissioners Small Business Committee.